Vintage Beer Serving Trays
Look Back Through History With Vintage Beer Trays
Vintage beer trays are as much a part of breweriana as classic posters and metal signs. Whenever you are served a beer at a table in a bar, you'll receive it on a beer tray. This has been the way of the world for decades, and as the beers have changed and the venues you drink them in have changed, the beer trays have changed with them too.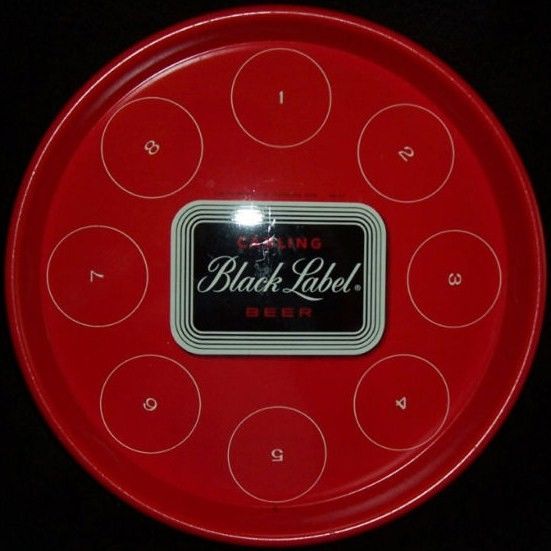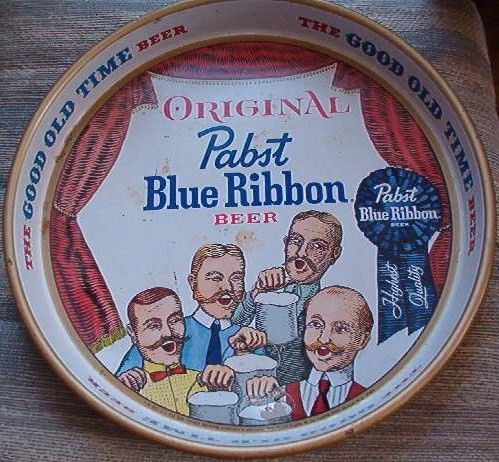 Adding trays like these to your collection will generally cost you $8-$15, depending on condition.
Needless to say some people have made a hobby out of collecting these trays. If you've got the room to display them they can provide a veritable window onto history, not to mention the beautiful artwork on many of these classic collectibles! One guy in Scotland has a collection numbering 1,500 or more, and he thinks it might be the biggest single collection in the entire world.
You may not want to collect quite so many beer trays as this, but there is no doubt that they are much sought after and one of the more popular items to collect in the world of brewmania.
---
"Find a huge selection of collectible vintage beer trays on eBay at low, bargain prices!"
---
How old are some of these vintage beer trays?
It isn't always easy to accurately date these trays. But some of them date back to the times of Prohibition. One such tray featuring Ruhstaller's beer, with a man serving it and two women drinking it, was found at a garage sale. It was eventually sold on to another collector but the finder made three hundred times what they paid for it at the sale. No price is mentioned but it just goes to show how popular and sought after these items are.
Beer trays like these are typically selling from $16-$30 on eBay depending on condition.
Another great example of a real vintage item was a beer tray dating all the way back to 1905. This was actually listed as a tip tray but it featured a cowboy, a famous beer and a 'bottled at the brewery' message. At the time of writing the auction for the item had reached $270 and it still had six days to go until the end of the auction. It would be surprising if the amount doesn't head further up before it closes!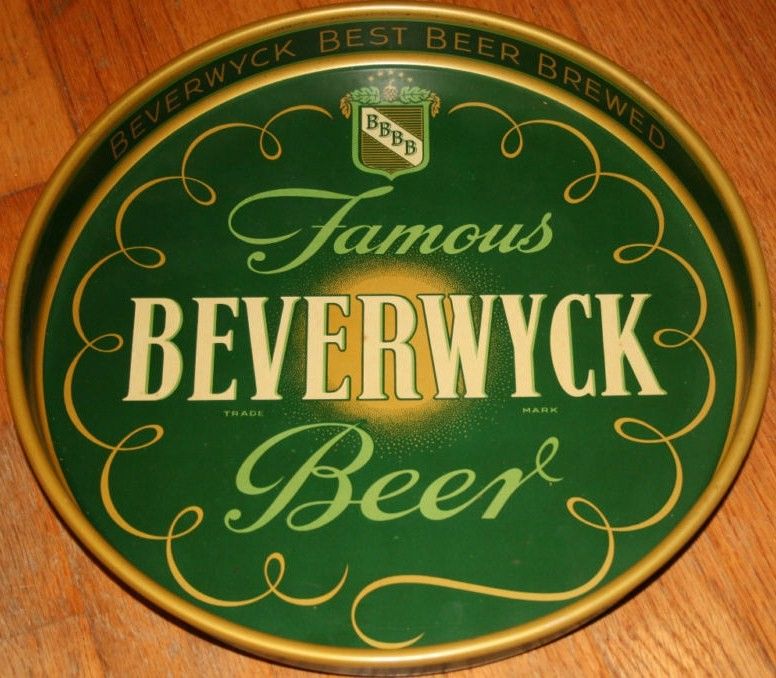 Examples of some vintage serving & tip trays that will typically run you $35-$50. These particular trays are likely rare, in good condition or both. Nice beer tray finds!
How can you find these beer trays?
Online auctions are certainly an easy way to do it. But you should be aware that you might be bidding against other collectors. If something unusual or rare turns up you can expect to pay a high price for it if you get involved in the bidding and win. The Union Brewing Company Gilt Edge Beer tray at auction recently was also heading towards $300 with ten hours to go until the auction closed. However, sales like these are not the most common. More often than not, you can get some good vintage beer trays online for a very reasonable price.
The trays pictured here are highly collectible. Even on bargain sites like eBay you can expect to pay $100 or more for such highly sought after collectible beer trays such as these!
If you want to find the best bargains you should definitely head out to the yard and garage sales and similar places. This is where you're more likely to find beer trays that date back to the Seventies and earlier where people have no idea of the real value. You can then either get them valued or sell them and make some money on them.
In any event there is no doubt that vintage beer trays have a story to tell about how beer was served and drunk in the past.
---
---