Vintage Beer Lighters
What is the Attraction of Vintage Beer Lighters?
Smoking may not be as socially acceptable now as it was in the past, but there was certainly a time when there was arguably nothing better than sipping a cold beer and lighting up a cigar or cigarette. Perhaps this is why vintage beer lighters are able to ignite the memories of decades ago, when cigarettes and beer were still seen as 'cool'.
But let's not beat around the bush here. One of the real reasons why these lighters attract the attention is often their shape. Most of them are designed to appear like mini beer cans with popular labels. Whether you drink Coors, Millers, Budweiser or any one of a number of other brands, you might want to see whether you can find a collectible lighter to remind you of your favorite beer.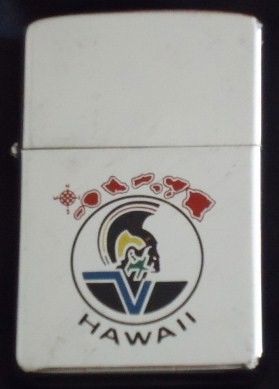 Some collectible classic vintage Zippo beer brand lighters.
---
"Find a great selection of vintage beer lighters on eBay and save a bundle!"
---
Start a collection or focus on a brand?
Either of these collectible methods will be perfectly okay to try. If you're a real Bud fan you'll probably want to look for Budweiser vintage beer lighters to create a collection from. But if you're not fussy you could pick up any number of lighters from decades gone by to add to your growing collection.
Old Mini Beer Bottle Lighters -Primo-Hyde Park-Budweiser
It's worth looking for lighters that are still carded or in their original boxes or packing too, since they will generally be worth more. This will be relevant to you if you are particularly interested in creating a collection that is worth something. There are many lighters with specific beer brand logos manufactured by the great American Zippo lighter company. Often these came in boxes and were presented as gifts to employees. Scripto had a stake in these collectible beer lighters too.
Vintage lighters like these are easily found on eBay, often at bargain prices!
A great example that popped up on eBay recently is a Pabst beer disposable lighter, still carded and dating from the very early Seventies. It was a really nice specimen and was selling for a little over five dollars apiece. It's still a bargain but it represents a nice slice of beer history.
---
"Find your favorite collectible beer lighters hiding out on eBay right now at low, discount prices!"
---
You can sometimes find more than one lighter available for sale as a job lot too. Some unusual lots can show up on the online auction sites, such as the recent trio of beer lighters dating from the 70s that came from Japan. As you can tell, any search for vintage beer lighters can turn up some truly interesting lots!
Ortel's 92 Beer - Odoul's brass Zippo 1933 - Schaefer 1975